On Friday November, 30 at Ultimate Blue Corner Battles 17 at Harrahs Casino in Kansas City, Missouri
Rachel Wray (1-0-0) will go up against Mia "The Cat" Marie (0-1-0) in a 115-Pound amateur MMA clash.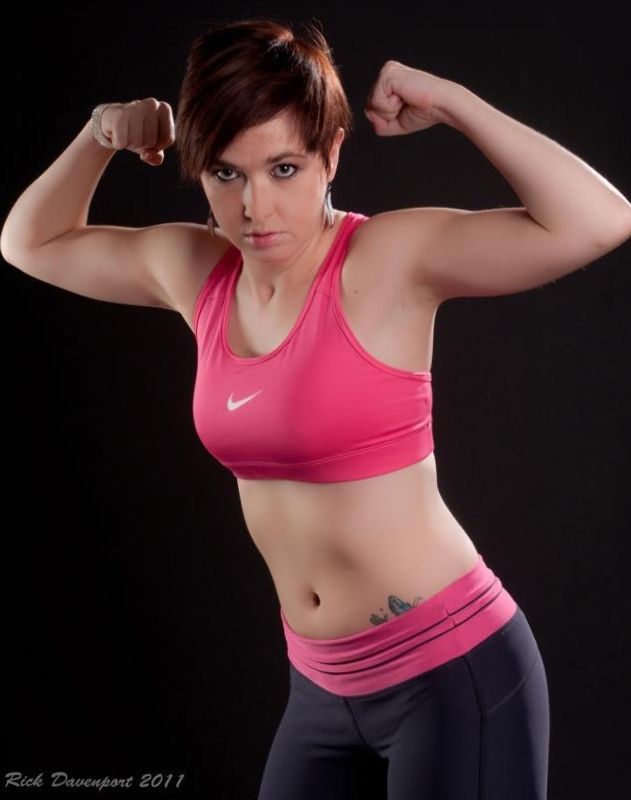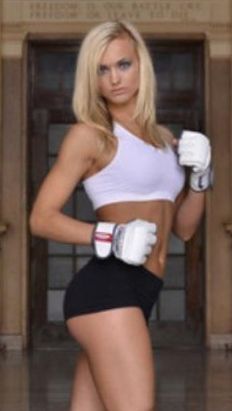 Rachel is a from Overland Park, Kansas. She trains at HD MMA where she is coached by Jason High and LC Davis. She also trains Jiu Jitsu & strength training with Travis Conley and she trains boxing with Melvin Wesley and Don Hinson.
This will be her second MMA fight her first fight she defeated Ashleigh Tillman.

Rachel is originally from Arkansas, where she went to the University of Arkansas. Some of her past activities include being the captain of the Pom Squad in college as well as being a dancer, cheerleader and gymnast her entire life. She moved to KC a year and a half ago after she graduated to become a Kansas City Chiefs Cheerleader. One of the perks of being a Kansas City Chiefs cheerleader was a free membership to train and keep in shape at Title Boxing Club. Soon after joining the gym she fell in love with punching a bag. Its there that she met Melvin Wesley and Don Hinson who taught her everything she knows about boxing. She later joined HD MMA where she met Jason High and LC. Davis. She originally started training just because it was fun and an amazing workout, but after a couple months she fell in love with fighting and had to retire from cheerleading and try her hands as an amateur fighter in the cage.

When I asked Rachel how her parents felt about her fighting she responded, "My parents were weary at first, but they are completely supportive of me now. Especially my dad who is my inspiration to be a fighter, having overcome some major battles in his life and he is the strongest person I know. He believes in me and supports my fighting completely and gives me the motivation and confidence I need to win."
Mia "The Cat" Marie is a nickname that was chosen for this 5'5 30 year old MMA based fighter when she first began to train over a year ago by
her strength and conditioning coach Jason Buford, because she moves fast and has strong legs.
Mia currently resides in Kansas City, Missouri where she trains with Wayne Marble at Blue Springs Ji-Jitsu & Judo as well as with Louis Pena at Welcome Mat Elite Martial Arts. Mia is originally from Shawnee, Kansas.
Mia Marie started MMA last year because of a rough time in her life that saw her get raped as well as having to deal with the fact that her father was very ill and facing death. These unfortunate circumstances caused Mia to search for a way to escape the harsh realities she was facing in her life.
Mia was defeated in her amateur debut on March, 31st by Sara Mace. She describes this first fight as an emotional roller coaster for her with the passing of her father soon after the fight. She does however look at the positive in the fight and is very proud of herself for being able to go all three rounds and put on a hell of a performance without getting too tired. She says she is blessed with a lot of people believing in her because of her heart and the fact that she won't let anyone tear her down.
Mia is not only a fighter but also a model who can be seen on the front cover of NLM Magazine, as well as on the Tom and Ann's Haircolorist Building in Leavenworth, Kansas.
Mia would like to thank her main sponsor Jack Hartman of Big Twins Cycles in Edwardsville, Kansas.