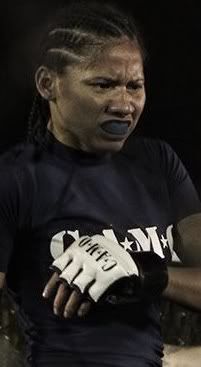 On Sunday October, 23 at Grappling X Fighting: 9 at Temecula Stampede in Temecula, California
#13 ranked 115-pound fighter Stephanie Gonzalez (3-0-0) defeated Kaiyana Rain (1-1-1) by split decision in their 115-pound amateur MMA match.

She holds victories over Diana Manzanares (5/21), and Angela Hancock (6/18)


Stephanie is a twenty-two year old fighter who trains at the SoCal Fight Factory in Palmdale, California.

  
To see the fight video click read more below.