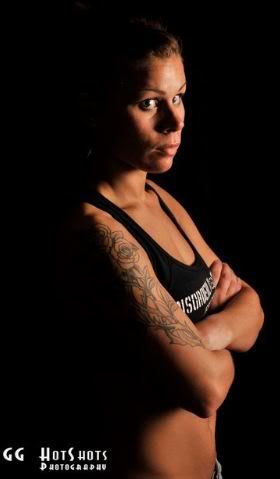 On Friday October, 14 at Victory Fighting Championship in Omaha, Nebraska.


#5 ranked 115-pound fighter Summer Artherton (5-2-0) defeated #6 ranked 115-pound fighter Kelly Reilly (8-7-0) by unanimous decision (30-27) in their 115-pound amateur MMA match.
Summer has now won three fights in a row with victories over Kaylee Howell on August, 19 and Nadia Nixon on April, 1st.
Before the three fight winning streak Summer had lost two in a row losing to Sarah McLeod and Jordan McDonald.


Summer is a twenty-seven year-old 5'3 fighter who trains at
Mid-America Martial Arts
in Omaha, Nebraska. She is managed by Disorderly Conduct.