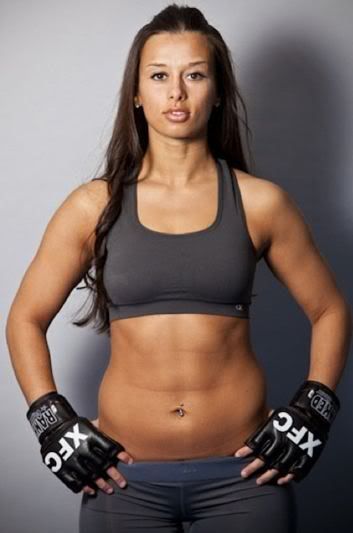 On Friday, October, 21 at Xtreme Fighting Championships 14: "Resurrection" at UCF Arena in Orlando, Florida.
#13 ranked 125-pound fighter Marianna " The Crushen Russian" Kheyfets (4-0-0) defeated Molly Helsel (8-13-1) by unanimous decision in their 125-pound professional MMA match.
In her last fight on May, 21 she defeated Kaline Medeiros by submission. Her other victories came against Marissa Caldwell (12/3/10) and Kim Couture (7/9/10).
Marianna is from Stamford, Connecticut and trains at Soulfighters Academy in Danbury, Connecticut. She is coached by Rafael Formiga Barbosa and Hitalo Machado.
To see the fight video click read more below.