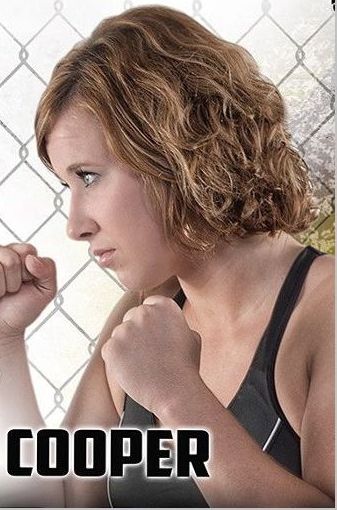 On Friday November, 9 at Warrior Xtreme Cagefighting 41: "SFS vs. The World" at 59 West Entertainment Center in Highland, Michigan.
#7 ranked 125 pound fighter Amanda Bobby Cooper (6-3-0) defeated Tracy Emerick (2-2-0) by submission (rear-naked choke) in the third round of their 125 pound amateur MMA championship unification bout
Amanda trains at scorpion Fighting Systems in Howell, Michigan where she is coached by James Gray an 11x National Jiu Jitsu Champion. Steve Wedekemper is her striking coach and she also works with Tim Farr and Chris Vish.

Amanda recently quit her job as a daycare worker so that she could train full-time. She also hopes to turn pro in the near future.

This is how Amanda replied when i asked what made her become an MMA fighter? " In December it will be my two year mark of when I first stepped into the cage, I had been boxing on and off since i was 13 and boxing shows were getting very boring so my dad (who was training me at the time) asked me one night at the boxing gym if I ever wanted to do a MMA fight and he thought I would be good at it. and I at first told him I didn't think so but then by the end of the night i was convinced that I wanted to take just one fight to see were I stood. MMA was starting to get so popular and I could hardly get fans to go to my boxing matches so I told my dad yes and the next day he called me and said I had a fight in two weeks. I didn't train anything other then boxing and I fought Kathleen Albany and knocked her our in the 2nd round, and I fell in love with the sport.