On Saturday November, 24 at The Cage Inc: "Battle At The Border 11 at Dakota Magic Casino in Hankinson, North Dakota
Jessica Holcomb-Doerner (2-0-0) will take on Nina Ansaroff (1-3-0) in a 125 pound professional MMA match.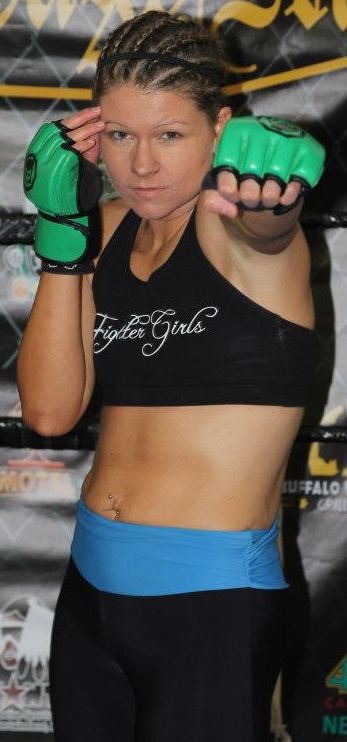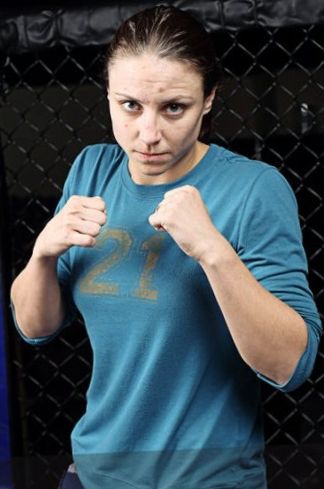 Jessica is a 5'4 MMA fighter and professional boxer out of Minton, North Dakota where she trains at Calavera's Martial Arts Academy. She is coached by Richard Calavera and Jordan Calavera.
Jessica is 0-1 in her professional boxing career having lost her debut by decision to Angela Hayes on April, 28th. Her amateur boxing record is 29-11.
Jessica last fought in an MMA match on August, 25th when she defeated Ashley Omsberg by TKO in the first round. Her other victory came against Mariah Johnson who she also defeated by first round TKO.
I asked Jessica what got her into MMA and she responded, "I got into boxing at a young age watching fights with my Dad. I started doing some kick boxing when I joined the Air Force to help me get in shape I fell in love with the sport! I moved to Minot, ND in October 2005 and started training. I started boxing first and then MMA started getting big and I got an opportunity to fight professionally so I started training for my first MMA fight at the beginning of 2011."
Nina is a 5'5 twenty-six year old MMA fighter from Fort Lauderdale, Florida where she trains at American Top Team with Jessica Aguilar and Ediane Gomes to name a few. She is coached by Marcos Da Matta.
Nina is currently on a three fight losing streak that dates back to December of 2010 when she lost a close split-decision to Carla Esparza. Despite her losing streak, Nina has fought very good competition including Barb Honchak and Casey Noland.
In her pro debut in September of 2010, Nina defeated Catia Vitoria.