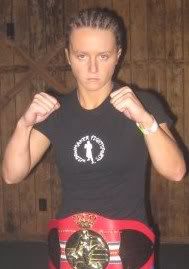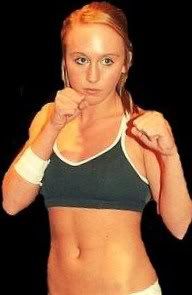 On Saturday March, 24 at North American Allied Fight Series: Midwest Combat Challenge 19 at Chapparells Community Center in Akron, Ohio

Amber Ignatowski (5-0-0) will battle Jessica Laubacker (6-4-0) in a 115-pound amateur MMA match.

Amber last fought on September, 17 when she defeated Chandra Engel by KO.

Jessica last fought on September, 19 2010 when she defeated Lylna Thao in the first round of the Hook N' Shoot 115-pound championship tournament before losing to the eventual champion Ashley Cummins.