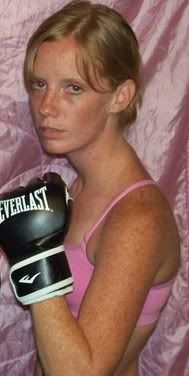 On February,12 at Kansas City Fighting Alliance I at Truman Memorial Building in Independence, Missouri.


#5 ranked 105-pound fighter Laura Marcusse (3-1-0) takes on #6 ranked 105-pound fighter Kyla Potter (5-3-0)
This is a rematch of a fight that took place on September, 23 in which Laura defeated Kyla by first round armbar.
Kyla has remained active by picking up a victory over Alicia wood since her loss to Laura.