On Saturday January, 5 at Invica Fighting Championship 4: "Esparza vs. Hyatt" at Memorial Hall in Kansas City, Kansas.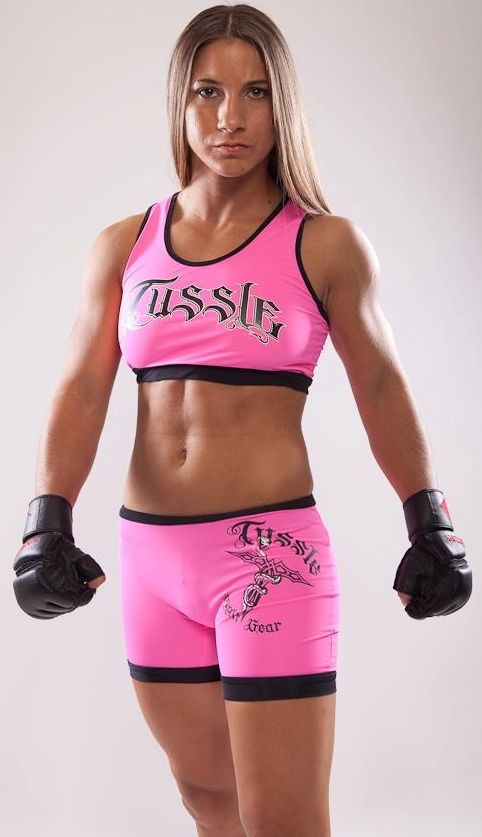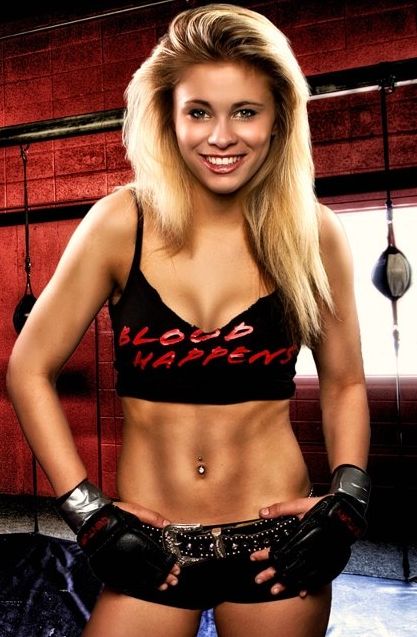 Paige "12 Guage" Van Zant (2-0-0) will take on Tecia "Tiny Tornado" Torres (1-0-0) in a 115-pound professional MMA match.
Paige is a 5'4 18 year old fighter originally from Reno, Nevada now training in Las Vegas Nevada at The House of Ryu Gym where she is coached by Ron Frazier, who she says is, "Amazing and I am lucky to work with him,"
I asked Paige what got her started in MMA, "My dad was the one who got me started into MMA. He was a wrestler all his all through high school and some of college but he always had a love of MMA. He took me to a class once and I fell in love with it!!".
Paige has been a quick sensation after only one amateur fight, a fight that took place in April of 2012. She defeated Morgan Hunter by first round rear-naked choke.
Only two months after her amateur debut, Paige would make the leap to the pro ranks against a very successful amateur Jordan Gaza who was also making her debut. Paige won a razor thin split decision that many people felt Jordan won.
Just three weeks later Paige would dispatch another very experienced amateur fighter when she defeated Amber Stautzenberger by Unanimous decision.
Now she has had her longest break between fights since she began just eight short months ago and she is with a new Gym and plans to be a much better fighter than ever before.
Tecia Torres is a 5'1 23 year old fighter originally from Massachusetts now fighting out of Fort Lauderdale, Florida where she has lived most of her life. She trains at American Top Team.
"My mom put me Karate when I was five 1995 and I fell in love with it. I got my Black Belt when I was thirteen and stopped training when I was seventeen to begin college. Then when I was eighteen, I found Muay Thai and fell in love again. I had my first fight at nineteen."
Tecia is fresh off of her pro debut at Invicta FC 3 where she defeated Kaiyana Rain by unanimous decision.
She had one of the most successful runs as an amateur in history and is the favorite to win amateur fighter of the year as she ended her amateur career as the #1 fighter at 115 pounds with a perfect 7-0 record not to mention her extensive amateur Muay Thai record of (24-4)
Her wins as an amateur have come against top tier competition including Amber Stautzenberger, Ashley Greenway, Jamie Moyle, Sarah McLeod, Jill Valenzuela, Rebecca Gruitza and Ivey Turner.
The amateur records of all of Tecia's opponents combined is (18-15) a very good level of competition many of which were much taller than her.
She is the holder of 7 titles. (4x Amateur World Kickboxing Champion & 3x Amateur MMA Champion.
You can watch Invicta FC on pay-per view for $7.95 starting at 6pm CST at
Invictafc.com