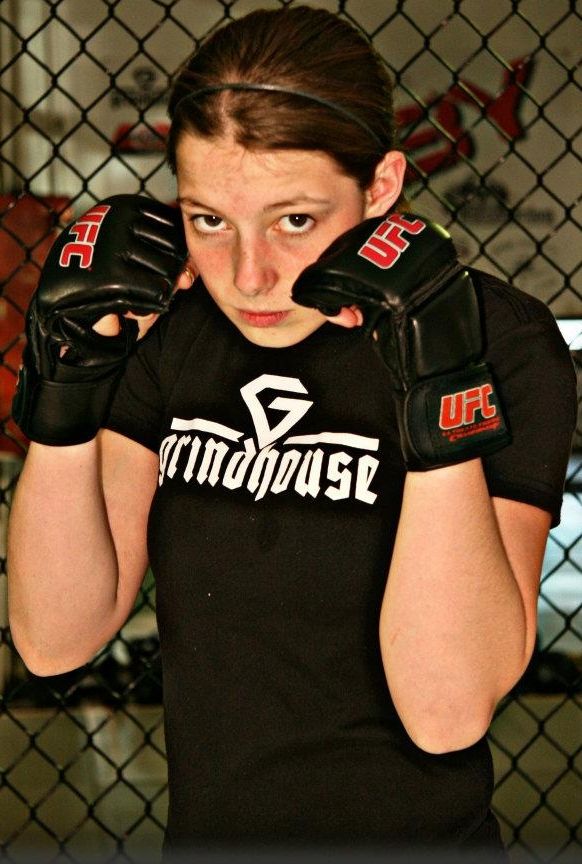 On Saturday February, 2 2013 at Fusion Fight League: "The Breakout Tour" at The Shrine Auditorium in Billings, Montana.

Andrea "KO" Kate (1-0-0) defeated Krissy Seely (0-2-0) by submission (armbar) in the first round of their 120-pound amateur MMA match.

Andrea is a 5'2 eighteen year old fighter from Billings, Montana. She trains at The Grindhouse where she is coached by Britani Morton and Will Grundhauser.

I asked Kate how long she had been training in combat sports and what got her started, here is her answer, "In July I started what will be two years ago in may with a boxing smoker put on at our high school to raise money for the wrestling team. Once I started I just couldn't stop."