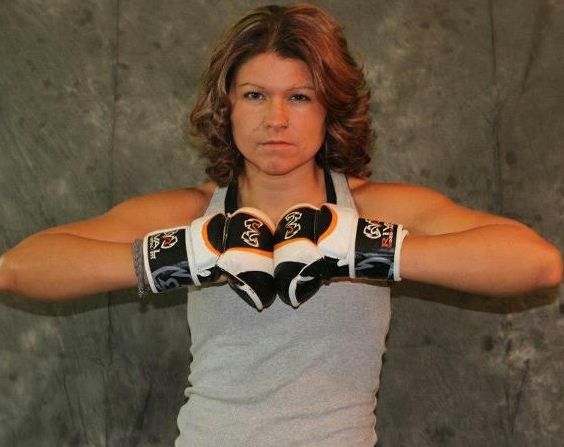 On Friday February, 1 2013 at Dakota Nations Young Guns MMA: "Taking Care of Buisness" at Praire Knights Casino & Resort in Fort Yates, North Dakota.
Jessica "Black" Doerner (3-1-0) defeated Milly Brown (0-1-0) by TKO (strikes) in the first round of their 125-pound professional MMA match.

Jessica is a 5'4 MMA fighter and professional boxer out of Minton, North Dakota where she trains at Calavera's Martial Arts Academy. She is coached by Richard Calavera and Jordan Calavera.
Jessica is 0-1 in her professional boxing career having lost her debut by decision to Angela Hayes on April, 28th. Her amateur boxing record is 29-11.
Jessica last fought in an MMA match on November, 24th when she was defeated by Nina Ansaroff. Her last win came on August, 25th when she defeated Ashley Omsberg by TKO in the first round. Her other victory came against Mariah Johnson who she also defeated by first round TKO.
I asked Jessica how long has she been training and what got her started, this was her answer, "I got into boxing at a young age watching fights with my Dad. I started doing some kick boxing when I joined the Air Force to help me get in shape I fell in love with the sport! I moved to Minot, ND in October 2005 and started training. I started boxing first and then MMA started getting big and I got an opportunity to fight professionally so I started training for my first MMA fight at the beginning of 2011."