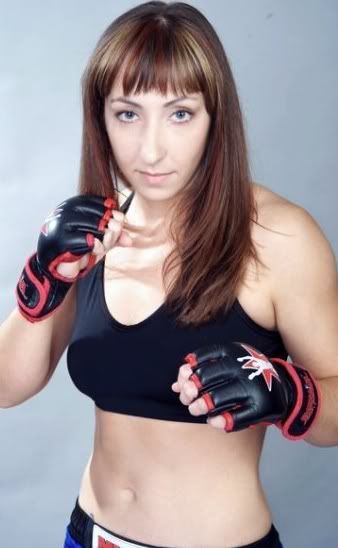 On Friday January, 7 at ECSC: "Friday Night Fights" in Clovis, New Mexico
Heather "Hurricane" Clark (2-1-0) defeated #16 ranked 125-pound fighter April "La Princessa Azteca" Coutino (3-1-0) by KO in ten seconds of the first round in their professional 125-pound match.
Heather Clark who trains at Jackson's MMA in Albuquerque, New Mexico also fought on the ECSC: Evolution card against Kyane Hampton she defeated her by first round armbar. In her only other match she was defeated by Karina Hallinan.
Heather is a member of the all-female cast of the upcoming reality television program "Ultimate Women Challenge" which is said to be coming out sometime this summer.