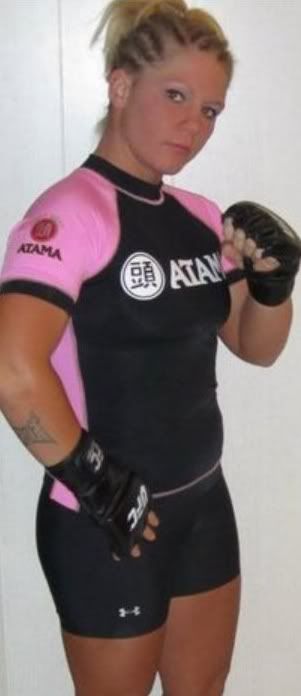 On Saturday November, 12 at Extreme Challenge: 198 at Oakley Lindsey Center in Quincy, Illinois.
Ashley Taylor (2-2-1) defeated Terri Brinson (2-5-1) by TKO in the second round of their 135-pound amateur MMA championship match.
This is Ashley's first MMA fight since her controversial split decision loss to Jenna Fox on February, 19 of this year.
She trains at CICC in Canton, Illinois. She is coached by Bob Long.



To see the fight video click read more below.