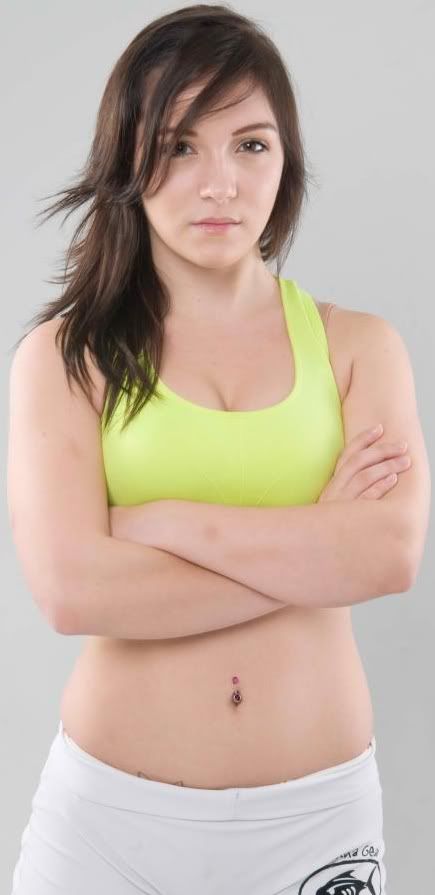 On Saturday November, 5 at New World Karate & Big John's MMA: "Champions Collide II" at Treetops Resort in Gaylord, Michigan.
"Smokin" Mary Jane Matlock (1-0-0) defeated Myndi Collins (0-2-0) by submission (rear-naked choke) in the second round of their 105-pound amateur MMA match.
Mary trains with her boyfriend at Murcielogo & American Muscle in Ionia, Michigan.
To see the fight video click read more below.