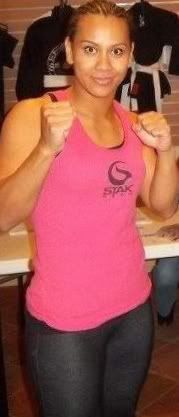 On Saturday October, 29 at Bush Cree Promotions: "Cage Wars 10" in Grand Junction, Colorado.
Katalina Malungahu (1-0-0) defeated Val Barney (5-1-0) by TKO in the first round of their 155-pound professional MMA match.
Katalina is coming off of a very successful amateur career (3-0-0) which included victories over Samantha Mosqueda, Kari Lichtenwalner and Jennifer Raff.
She is a 5'8 thirty year old fighter who trains at Xtreme Couture in Las Vegas, Nevada where she is trained by Dennis Davis.
To see the fight video click read more below.