On Saturday October, 1 at Blackeye Promotions 5: "Breast Cancer Beatdown" in Fletcher, North Carolina.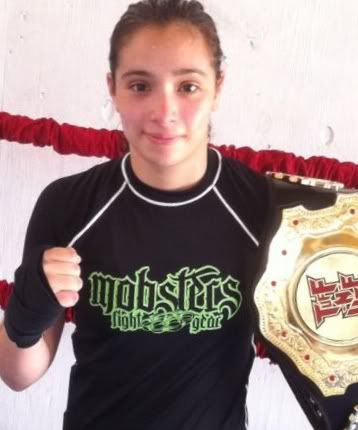 Ashley Cummins (0-0-0) will take on Angelica Brotherton (1-2-0) in a 115-pound professional MMA match.
Ashley is coming off of a very impressive amateur career that saw her ranked the #1 fighter at 115-pounds she compiled an (8-0) record and won two 115-pound titles (Tuff-N-Uff and Hook & Shoot)
Angelica is coming off a loss against Glena Avila at Blackeye Promotions 4 on June, 17th of this year. She is on a two fight losing streak.