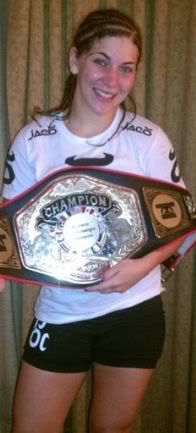 On Saturday July, 30 at C-3 Fights: "Great Plains Sizzling Slamfest at First Council Casino in Newkirk, Oklahoma.
Sarah "Too Sweet" Alpar (2-0-0) defeated Erica Torres (2-3-0) by unanimous decision in their 125-pound professional MMA match.
Sarah just made her pro debut on July, 1st when she defeated Mariah Reed by submission.
Sarah trains and teaches wrestling to kids at the Martial Arts and Athletic Center in Amarillo, Texas.