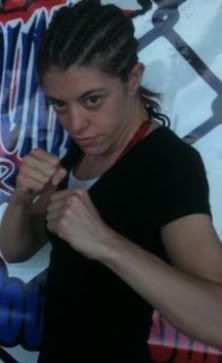 On Friday June, 24 at ShoFIGHT 9: "Ladies Night" at the Mansion Theater in Branson, Missouri, United States.

#5 ranked 125-pound fighter Andrea 'Pitbull' Whitney (5-3-0) defeated Christina Fulton (2-2-0) by submission in their 125-pound amateur championship MMA match.

In her last match on March, 26 she defeated Ashley Milton by submission (rear-naked choke) in the first round of their 125-pound amateur MMA match.
Andrea trains with Team Ambition in Columbia, Missouri.