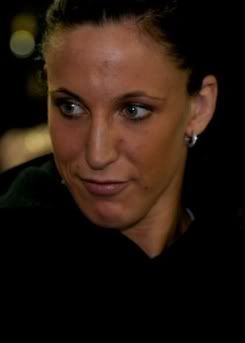 On Friday June, 24 at Strikeforce: Challengers 16 at ShoWare Center in Kent, Washington.
Julia "The Jewel" Budd (2-1-0) defeated Germaine "Iron Lady" de Randamie (2-2-0) by unanimous decision in their 145-pound professional MMA match.
This is the second time that Germaine and Julia have fought the first time was in a Muay Thai match in 2008 that Germaine won by KO.
Julia last fought against Amanda Nunes at Strikeforce: Challengers 13 on January 7th of this year. she lost that fight by knockout fourteen seconds into the first round.
The other win on Julia's record came against Shana Olsen.
Julia is coached by her boyfriend Lance Gibson at Gibson MMA in British Columbia, Canada.
To see the fight video click read more below.