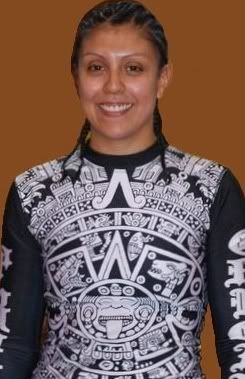 On Saturday June, 4 at Virginia Cage Fighting Championships: "Night of Champions" at Martinsville Gymnasium in Martinsville, Virginia.
Jessica Martinez (3-4-0) defeated Robin Hartman (3-3-0) by submission (rear-naked choke) in the first round of their 135-pound championship amateur MMA rematch fight.
In her last match on November 6, Jessica was defeated by Ginni Jordan.
Jessica trains at Henry's MMA in Christiansburg, Virginia where she is coached by James Henry.
Jessica will be fightting again on June 25th.