On Saturday, December 4 at Center Ring Promotions: Saturday Night Fights In Regina, Saskatchewan, Canada
Jessamyne Duke (1-0-0) will battle Charmaine "Not so Sweet" Tweet in a 145-pound amateur MMA match.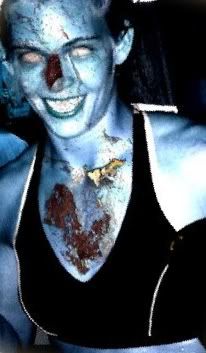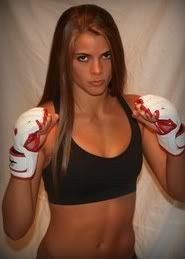 Jessamyn Duke who trains at AFS Academy in Richmond, Kentucky, and is coached by Scott Elliott is coming off of a very impressive victory in her amateur debut at AAMMA on October, 2 against Alex Stobbe.
Jessamyn is also scheduled to compete in the Tuff-N-Uff 145-pound tournament that will continue Jan 7th.
Jessamyn Duke combines her Muay Thai base, with a great ground game, where she is able to ground and pound with the best of them or submit her opponent.
At 5'11 and 160-pounds she is the most physically dominating looking female in the sport today.
The combination of her skills and physical attributes makes Jessamyn Duke a can't miss Future Star of MMA.