On Saturday December, 11 at FCF in Shawnee, Oklahoma at the Firelake Grand Casino
Sarah Maloy (1-0-0) will go head to head against Shimone Brooks (0-2-0) in a professional MMA match.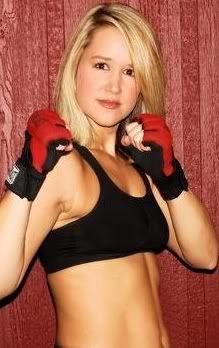 Sarah Maloy last fought and defeated Rosa Columbo in September of 2009. She trains and coaches at BodyTech MMA in Ada, Oklahoma
Shimone Brooks has yet to win a professional MMA match her last loss came against Yadira Anzaldua at ECSC on October 30th.