On Saturday March, 19 at Staredown MMA in Antwerpen, Belgium
#3 Ranked 145-pound fighter Cindy "Battlecat" Dandois (4-0-0) will battle Jorina Baars (0-0-0) in a 145-pound professional match.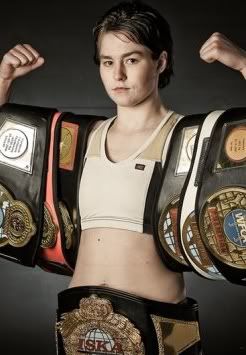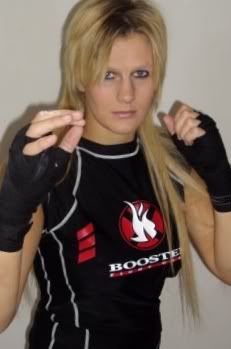 Cindy has a fight scheduled before this one on December 10th when she faces Yana Kunitskaya at M-1 Challenge in Moscow.
Cindy who last fought in May of 2010 is looking to stay busy in 2011, the promotion she is fighting for is organized by her brother and sponsored by Booster.
With this fight on her schedule it does not look like we will be seeing Cindy in Strikeforce till maybe early summer of 2011.
Jorina Baars hails from Den Helder, Netherlands and trains at Sports Art where she is coached by Jaap Blokker and David Evers in MMA. Her Kickboxing coaches are Dennis Hekking and John Jongepier and she cross-fit trains with Edu Hogel
Although Jorina is making her pro debut she is no pushover, she is a very accomplished Muay Thai fighter with a record of (30-0) including 9 KO's