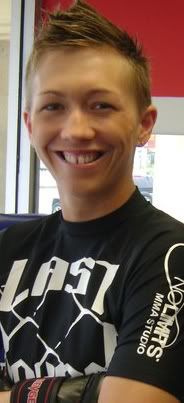 On Friday December, 10 at Reno Ultimate Combat in Reno, Nevada
Jocelyn Lybarger (1-0-0) will take on Kathryn Davis (1-0-0) in a 115-pound amateur MMA match.
Jocelyn is the twin sister of Jillian Lybarger. Jocelyn trains at L.A. Boxing in Irvine, California where she is coached by Jeff Morgan.
Jocelyn as well as her sister are both proud members of "The 5 Star Fight Wear Team."