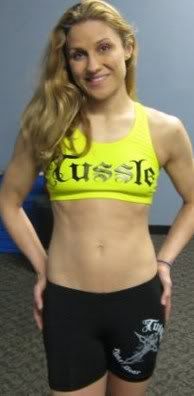 On Friday March, 11 at Wright Fight 2 in St. Charles, Missouri.
Barb "Lil Warrior" Honchak (3-1-0) defeated Amber "A.J." McAvoy (1-1-0) by unanimous decision in their 125-pound professional MMA match.
Barb has now won two fights in a row since her January 2010 loss to Cat Zingano.
In her last fight before this one Barb defeated Felice Herrig also by unanimous decision.
Barb was also a member of the reality television show "Ultimate Women's Challenge." where she participated in at least one sanctioned match, the results of those fights have still not been released however.