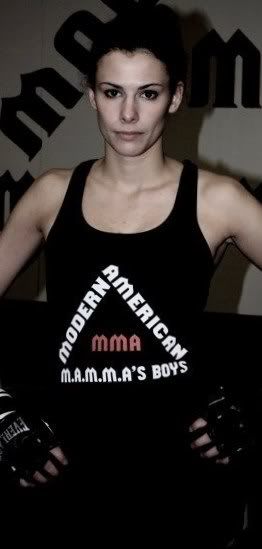 On Saturday March, 25th at M-1 challenge: 24 in Norfolk, Virginia.
Bethany Marshall (5-0-0) defeated Stacy Grant (1-2-0) by submission (toe hold) in the second round of their 135-pound professional MMA match.
Bethany will definitely make her way back into the top 15 at 135-pounds after being dropped from the rankings due to a fourteen month absence from the cage.
Bethany trains at Modern American MMA in New Port News, Virginia.