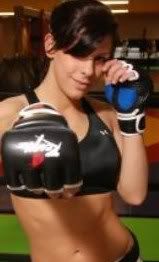 On Saturday March, 12 at Battlefield Fight League: 6 in Richmond, British Columbia Canada.
Mattie Parent (1-0-0) defeated Nicolla Cottrell (0-1-0) by TKO (ref stoppage) in the first round of their 135-pound amateur MMA match.
Matti trains at Team Bad Boy Outreach.
To see the pre-fight interview video click read more below.