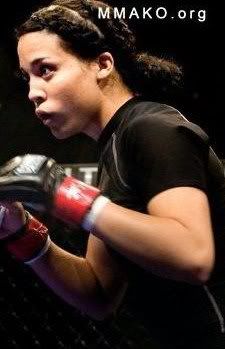 On Friday March, 4 at Ultimate Reno Combat 23 in Reno, Neveda.
#2 ranked 145-pound fighter Taylor "Tay" Stratford (7-1-0) defeated #6 ranked 145-pound fighter Amanda Bell (5-1-0) by KO in the fourth round of their amateur 145-pound championship MMA match.
Taylor who was coming off the first loss of her career rebounded well with the firs KO of her career.
Next week Taylor will go for her second championship titles in two weeks when she takes on Ashlee Evans-Smith for the Tuff-N-Uff 145-pound amateur championship.