On Saturday June, 18 at Strikeforce: "Overeeem vs. Verdum" in Dallas, Texas.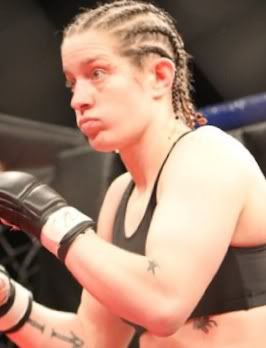 Gina "Conviction" Carano (7-1-0) will return to the cage against Sarah D'Alelio (4-1-0) in a 145-pound professional match.
Gina who is getting ready for this fight at Jackson/Winklejohn MMA in Albuquerque, New Mexico has not fought since her loss to Christiane "Cyborg" Santos in August of 2009.
She has kept busy however filming a movie that will be released late this summer called "Haywire."
Sorry I cant share my source they asked to remain anonymous.