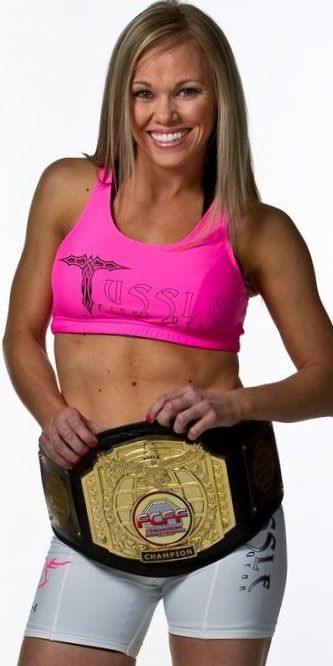 On Saturday April, 2 at Shamrocked MMA: "Bad Blood" in St. Louis, Missouri.
#2 ranked 115-pound fighter Glena Avila (6-0-0) defeated #7 ranked 125-pound fighter Brittany Anic (5-1-0) by unanimous decision in their 117-pound amateur championship MMA match.
This match was origanally scheduled to be a 115-pound championship match however Brittany Anic failed to make weight for this match she came in weighing 121-pounds. Glena weighed in at 115-pounds.
Glena who is getting ready to have a documentary about her life as a MMA mother stays undefeated.
It is my opinion that other than a match-up against #1 ranked Ashley Cummins, Glena should be ready to turn pro.
Glena trains at Rise Above MMA in Portland, Oregon where she is coached by Ron Andersen.