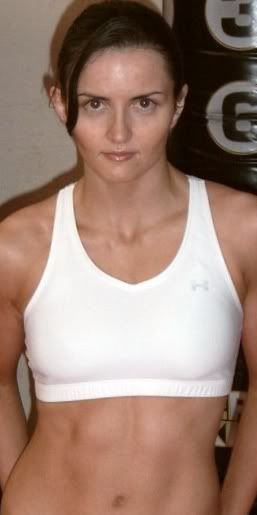 On Saturday July, 2 at East Coast Fight Factory: "Supremacy" in Norwich, England
Catherine Costigan (1-0-0) defeated Iman Darabi (2-1-0) by unanimous decision in their 105-pound amateur MMA match.
Catherine has actually fought as a pro before, the strange thing about England is they allow their fighters to bounce back and forth from professional to semi-pro (amateur) although they say semi-pro is not amateur by our standards here in the U.S it is considered amateur.
In her pro debut on December, 18 Catherine defeated Vanessa Reinsch by submission.
Catherine trains at Pankration MMA gym in Limerick where she is coached by Dermot McGarth.