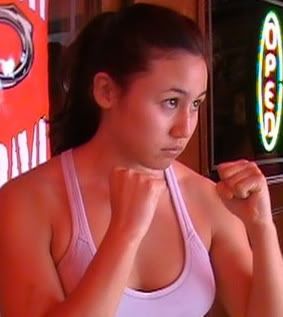 On Friday July, 1 at Breakthrough MMA in Daytona Beach.
Jaime Moyle (1-0-0) defeated Sarah Cook (2-4-0) by unanimous decision in their 130-pound amateur MMA match. Jaime weighed in at 123.5
This fight was the main event and the first amateur MMA female fight in Florida.

Jaime trains at the Jungle in Orlando, Florida where she is coached by Seth Petruzelli, Mike Lee, Thiago Domingues, and Ben Marrs.