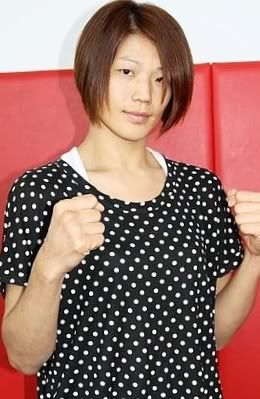 On Saturday July, 9 at Jewels: "15th Ring" at Shinjuku Face in Tokyo, Japan.
#2 ranked 145-pound fighter Hiroko Yamanaka (12-1-0) defeated Bolormaa "Esui" Erdenebileg (2-2-0) by submission (armbar) in the second round of their 145-pound professional MMA match.
Hiroko has now won eight fights in a row her last win was against Molly Helsel in December of 2010. Despite her success Hiroko has not defeated a true 145-pound fighter in quite a long time. She has mostly faced fighters who have moved up in weight or have no business fighting at 145-pounds in the first place.
Hiroko trains at B-Crew Gym in Japan.