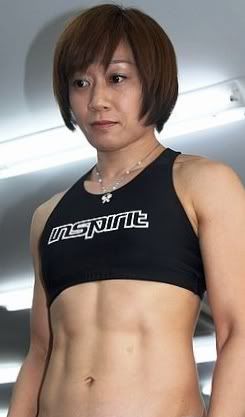 On Saturday July, 9 at Jewels: "15th Ring" at Shinjuku Face in Tokyo, Japan.
#2 ranked 15-pound fighter Megumi "Mega Megu" Fujii (24-1-0) defeated #20 ranked Mika "Future Princess" Nagano (8-5-0) by in their two round 115-pound professional MMA match.
Megumi is coming off of a victory at Sengoku's New Years Eve show against Emi Fujino before that fight she suffered the only loss of her career against Zoila Frausto in the finals of the Bellator 115-pound Championship tournament.
Megumi trains at Abe Ani Combat in Okayama, Japan.