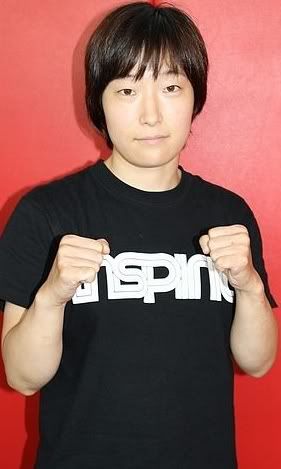 On Saturday July, 9 at Jewels: "15th Ring" at Shinjuku Face in Tokyo, Japan.
#10 ranked 115-pound fighter Kyoko Takabayashi (12-4-1) defeated Celine Haga (1-8-0) by unanimous decision in their two round 115-pound professional MMA match.
Kyoko last fought go a controversial draw against Mei Yamaguchi in November of 2010. Many people felt that Kyoko should have won that fight. Before that draw she had won three straight fights, with her last loss coming against Mei Yamaguchi in July of 2009.
Kyoko trains out of Alive Gym in Japan.