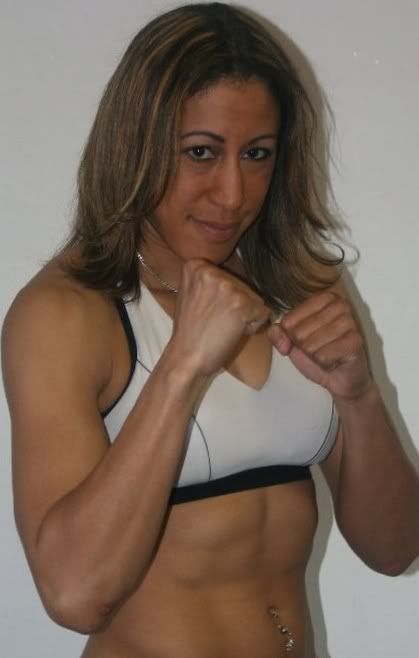 On Friday May, 20 at Rocky Mountain Bad Boyz: "MMA Bad Girlz" in Sheridan, Colorado.
Angela Hayes (3-5-0) defeated T.J. Cunannan (1-1-0) by unanimous decision in their 125-pound professional MMA match.
Angela last fought in January of 2010 when she submitted Stephanie Skinner.
She was also a member of the reality telivision show "Ultimate Women Challenge" which is said to be airing sometime late this summer.
Angela trains out of Fountain, Colorado.