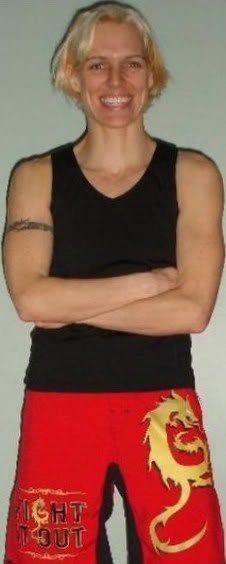 On Friday April, 29 at Combat Zone 37: "Kicking it at the Rock" in Salem, New Hampshire.
Heather Lambert (2-2-0) defeated Melissa Demers (0-2-0) by TKO (ref stopage) in the first round of their 115-pound amateur MMA match.
Heather trains at Kaze Dojo in Lisbon, New Hampshire. Her Sensei and coach is Greg Williams.
Heather made the following statment:
I can't thank my team mates at Kaze and Sensei Greg Williams enough for all their help getting me ready to fight and for their support. It's not my win it's ours because I couldn't have done it without them.

Thanks, Heather Lambert