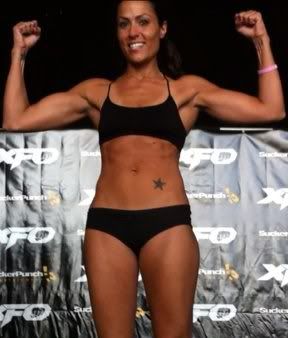 You might be wondering where is Amanda LaVoy, Michele's opponent and why is there no face-off?
Well what happens I am told is when Amanda weighs-in she clears the room, and no pictures can be taken??
So that is no reason to deprive you of seeing Michele Gutirrez weigh in.
click read more to see another picture and Michele's weigh-in video.