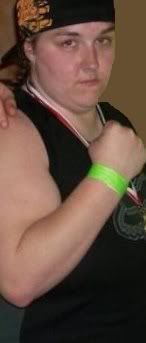 On Sturday May, 7 at Split Dcision Etertainment: Fight Night XX "Cinco De Myhem" at Las Rocas in Longview, Washington.
Katie Kujawa (1-0-0) defeated Heather Standing (0-1-0) by KO in the first round of their amateur MMA match.
Katie won knockout of the night.
She fights out of Battle Ground, Washington at Total Fitness with team"Total Inception" Her trainers are Bryan Descloux, Jason Williams, and Travis Nein.