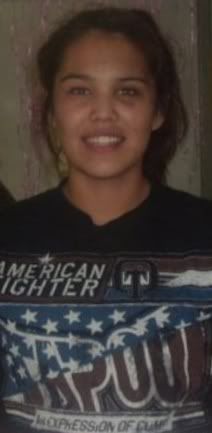 On Friday May, 13 at Phat Boyz Productions: "Night of Champions" in Poplar, Montana.
#3 ranked 155-pound fighter Marshelle Weinberger (8-0-0) defeated Fairlynn Smallchild (0-1-0) by TKO (corner stoppage) in the first round of their 155-pound amateur MMA match.
In her last match on February, 5 Marshelle defeated Shiela Huertas by verbal submission.
Marshelle trains in poplar Montana with her uncle Cody Weinberger.