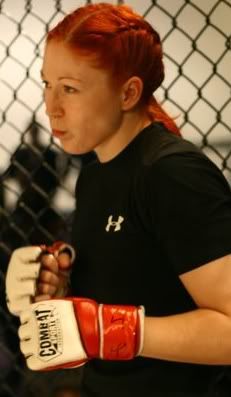 On Saturday May, 21 at NAAFS: "Spohn vs. Hawk II" at The Arena in Streetsboro, Ohio.
#16 ranked 135-pound fighter Trisha Barr (4-4-0) defeated Ashley Hawkins (1-1-0) by majority decision in their 135-pound amateur MMA match.

In her last match before this one on October 22 she was submitted by Marcia May

Trisha trains at Infinity Arts with Team Kana in Cambridge, Ohio under her coach (and husband) Raymond Barr.