On Friday January, 7 at ECSC: "Friday Night Fights" in Clovis, New Mexico
#12 125-pound fighter April "La Princessa Azteca" Coutino (3-0-0) will take on Heather "Hurricane" Clark (1-1-0) in a professional 125-pound match.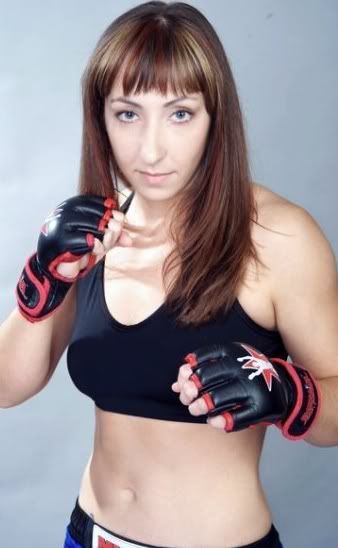 April Coutino fights out of Houston, Texas, the last time we saw her fight was at ECSC: Evolution on October 30th, when she defeated Melissa Steele by TKO in the first round. Her other two victories are against Jen Babcock and Patti Lee.
Heather Clark who trains at Jackson's MMA in Albuquerque, New Mexico also fought on the ECSC: Evolution card against Kyane Hampton she defeated her by first round armbar. In her only other match she was defeated by Karina Hallinan.
Heather is a member of the all-female cast of the upcoming reality television program "Ultimate Women Challenge" which is said to be coming out sometime this month.