This Fight has been canceled


On Friday January, 14 at Hoosier Fight Club in Valparaiso, Indiana
Felice "Lil Bulldog" Herrig (3-2-0) will battle Leah Melnychuk (1-2-0) in a professional MMA match.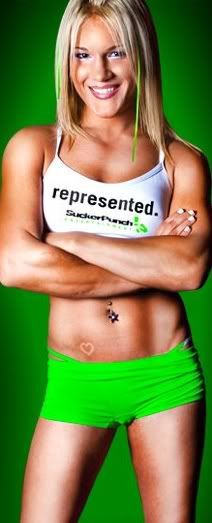 Felice is fresh off her impressive victory over Amanda LaVoy, where the former Muay Thai specialist put on a grappling clinic as she dominated both standing and on the ground, finally pulling off the armbar late in the first round of their December 4th match.
Felice is also well known for her part as a member of master toddy's Fighter Girls reality Television show.
Leah who trains with Team Quest in Temecula, California is coming off of a loss to Hanna Sillen in Sweden on November 27th.