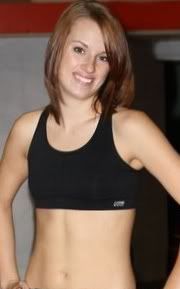 On Saturday December, 4 at Revolution Cage Fighting 14 in Dallas City, Iowa
Jenna Fox (3-0-0) defeated Alysa Brown (0-1-0) by TKO in the second round of their 130-pound amateur MMA match.
Jenna who looked very impressive in her fight mounted her opponent and finished her off with ground and pound. She trains with the O.S.E. Wolfpack in Mammoth, Illinois.