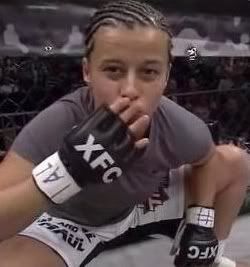 On Friday December, 3 at XFC 13: "Unstoppable" in Tampa, Florida at the St. Pete's Times Forum
Marianna Kheyfets (2-0-0) defeats Marissa Caldwell (2-3-0) by Unanimous Decision.
Marianna won the fight by 30-27 on all 3 judges scorecards even though most people feel that Marissa won the last round. Still it was a very impressive victory for Marianna as she controlled the first two rounds.
Marianna has now had two quality wins in her first two fights hopefully her next fight will be against a top 25 fighter.