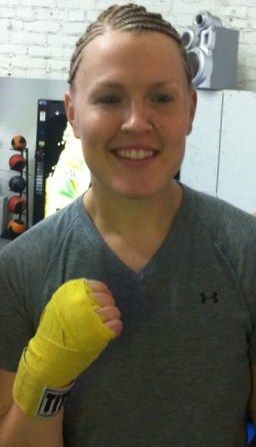 On Saturday January, 19 at United MMA: "A-Town Throwdown 6" at Soccer first Indoor Sports in Arlington, Washington.
#16 ranked 155-pound plus fighter Becky Lewis (2-1-0) defeated Kassy Sandaker (0-1-0) by TKO (due to strikes) in the first round of their open weight amateur MMA match.
Becky came in at 172-pounds while her opponent weighed 183-pounds.
Becky is a 5'6 thirty-one year old fighter from Snohomish, Washington. She trains at Charlies Combat Club where she is coached by Charlie Pearson.
I asked Becky how long has she been training for and what made her start training in MMA, here is her answer, "I've been training for about three years. I started doing MMA to help supplement my law enforcement training. I got into a pretty bad fight with a guy who had a warrant a few years ago and decided I needed to be better prepared. It also has helped me stay in shape and is a great stress reliever."