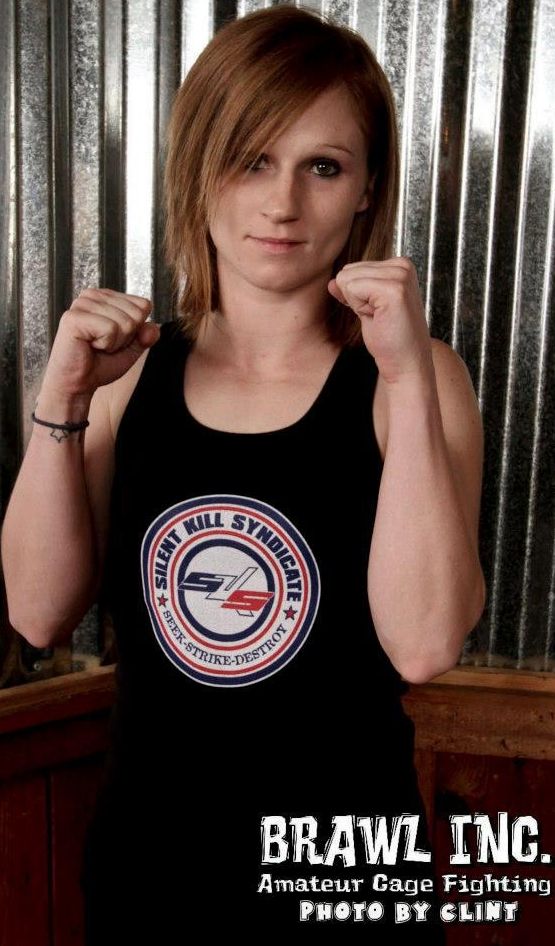 On Saturday January, 26 at Brawl Inc Presents at Shake It Up Showclub in Branson, Missouri.
#20 ranked 125-pound fighter Katy "Red Dragon" Collins (4-7-0) defeated Jennifer Adams (0-3-0) by TKO (due to ground and pound) just :24 seconds into the first round of their 120-pound amateur MMA match.
Katy is a 5'4 twenty-five year old fighter originally from Marked Tree, Arkansas, now living and training in Branson, Missouri with The Branson Fight team where she is coached by JT Tilley.
I asked Katy how long has she been training and what got her started in MMa and this was her answer, " I always had an interest in it. after going to several of my brothers fights and local shows, I ended up in Springfield, Missouri at ShoFight10 (July 2011) I told JT I wanted to fight and I was.on the card in August of 2011. I Won my first fight by rear-naked choke in 42 seconds and I've been fighting since."
To see the fight video click read more below