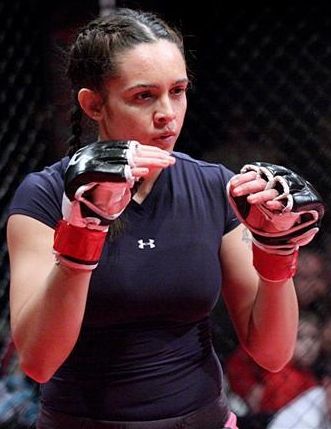 On Saturday January, 26 2013 at Shamrock Fighting Championship: "Fury" at The Lumiere Place Casino in St. Louis, Missouri.
Krystal Hertel (4-2-0) defeated Nikki Smith (4-4-0) by unanimous decision in their 115-pound amateur MMA match.

Krystal is a 5'4 twenty-seven year old fighter from Little Rock, Arkansas. She trains at Rock City MMA where she is coached by Nathan Kirby. Her Judo coach is Garett Andrews.

I asked Krystal how long she had been training and what got her started in MMA and this was her answer, "I have been training for little over three years. I initially started with no prior training in any other martial art and just wanted to learn so I took up MMA, and after a few months got offered a fair fight so I took it, won and have been addicted ever since."