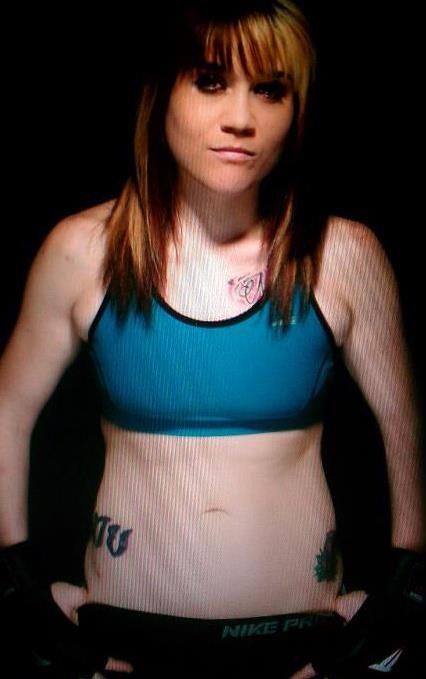 On Friday January, 18 2013 at Tuff-N-Uff: 'Festibrawl" at in Las Vegas, Nevada.

#30 ranked 125-pound fighter Kari Lichtenwalner (3-4-0) defeated Raquel Ramirez (1-1-0) by unanimous decision in their 125-pound amateur MMA match.

Kari is 5'7 twenty-five year old fighter from Las Vegas, Nevada who trains at Xtreme Couture where she is coached by Dennis Davis, Kui Gonsalves and the other coaches.

I asked Kari what got her started in MMA and this was her answer, "I got started in MMA when my daughter was about one year old (she's 6 now) I took up Muay Thai to get in shape ( I was about 200-pounds) and fell in love from there."