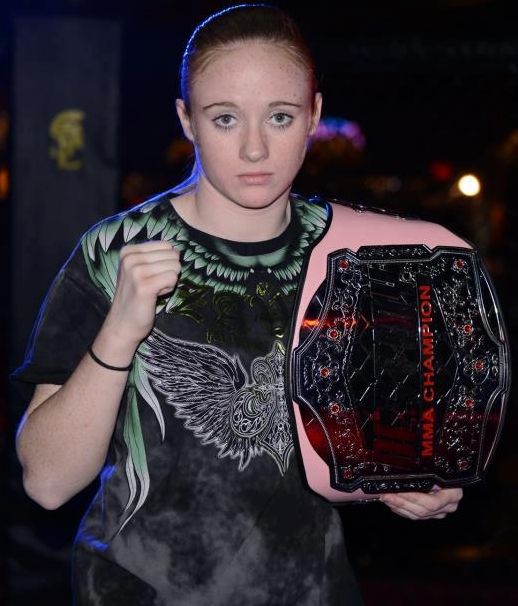 On Saturday January, 19 2013 at Destiny MMA: "Wa Koa II" at Blaisdell Arena in Honolulu, Hawaii
J.J. Aldrich (6-3) defeated Angie Perreira (4-1) by (135-Title) unanimous decision in their 125-pound amateur MMA championship match.
J.J who was the defending champion is a 5'5 twenty year old fighter from Aurora, Colorado who trains with Freedom Fighters where she is coached by Mike Gonzales, Keith Smeltzer and Ryan Walden.
I asked J.J. how long has she been training in MMA and what got her started, here is her answer, "I have been training MMA for five years but I have been in Tae Kwon Do for almost eleven years. Five years ago my Tae Kwon Do instructors took me to a MMA gym and I started training MMA."